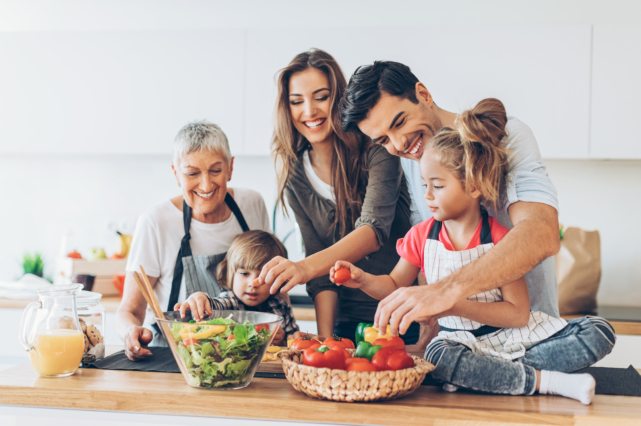 Which Way Do the AC Winds Blow?
Learn How Our AC Services Provide Shelter From the Storm
With warmer weather on the horizon, one thing is certain: the team at Krinkie's Heating, Air and Plumbing is here to help you take the incoming summer heat by storm. You see, from our dependable air conditioning installations to our quick AC repairs to our thorough maintenance tune-ups, our technicians have the expertise and skills to make cooling season a breeze.
Best of all, unlike our fair-weathered competition, Krinkie's team is here for your home comfort needs—rain or shine. In fact, we work 24 hours a day, seven days a week to ensure we are always available to answer your calls. So, to protect your home from losing its cool, turn to our professionals.
It's Raining Comfort
When the sizzling temperatures arrive, your home needs an air conditioner that's capable of weathering the storm. This is a unit that is powerful enough to deliver chilled relief throughout your entire home without overworking or short cycling. As a Minnesota resident, you're in luck. With Krinkie's team on your side, you can guarantee you'll find the right system for your home—and that it will be installed flawlessly.
Keep in mind that as a unit ages it loses its efficiency, causing your energy bills to skyrocket. Because of this, there comes a point where the cost of continuing to operate your inadequate air conditioner outweighs the price of installing a new unit. When this happens, an air conditioner replacement is worth the investment.
When an air conditioner replacement storm is brewing, you'll know. Its thunder will be heard and felt through the following telltale signs:
Frequent repairs
Higher energy bills
Inconsistent temperatures from room to room
Excessive noise coming from the unit
But don't let these signs wash out your home comfort. Instead, turn to our professionals for an air conditioning replacement right away.
Let's Hail Our Quick AC Repairs
Whether your air conditioner is drizzling minor problems or pouring major system issues, allow Krinkie's swift and reliable AC repair services to be your umbrella, protecting your comfort from the storm.
You see, lightning-fast service is our specialty. So, when we get wind of your air conditioner's need for a repair, our certified technicians come running. Then, we work swiftly and diligently to repair your system before the comfort loss clouds roll in.
But it's important to remember that the quicker your unit is repaired, the less likely a small problem is to escalate into a larger issue, stealing your air conditioner's thunder—and its performance. So keep an eye out for any of these problems and, if one arises, contact us right away:
Failing to reach the set temperature
Performing poorly
Dripping or leaking water
Making strange noises
Don't Let Your System Hit Rough Weather
The most effective way to protect your air conditioner from feeling under the weather is to keep its health right as rain. To do this, you must schedule the AC maintenance your system needs. From a seasonal tune-up before cooling season begins to a mid-season checkup, Krinkie's technicians will thoroughly examine your air conditioner and its parts. Then, based on our findings, we will clean, repair and replace the parts of your system that are causing any clouds of suspicion.
Contact Krinkie's for the AC Services in MN You Deserve
You can't control Mother Nature. But, with Krinkie's team on your side, you can control how your air conditioner handles anything Minnesota's weather throws its way. So don't wait for the storm clouds to roll in to start protecting your home comfort. Instead, fill out our online form or call us at 651.488.5555 today!