Take the Next Step
A More Comfortable Home is Just a Call Away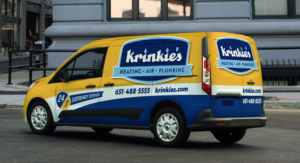 It's time to bring endless comfort back into your home—and the team at Krinkie's Heating, Air Conditioning and Plumbing can help. Whether you're looking for heating and air conditioning service or you're aiming to improve the quality of your home's indoor air, you can trust our professionals to get the job done flawlessly.
Don't Delay. Schedule Your Service Today!
From scheduling an appointment to the completion of the task, we give you our word that our HVAC services are prompt and reliable. Need more proof? Go ahead and give us a try. Schedule your appointment online or contact us directly at 651.488.5555 today!
We're Hiring
Do you have what it takes to become the newest member of our team? Select Employment Opportunities below.