Get to Know Krinkie's Heating, Air and Plumbing
Where Total Home Comfort Is Guaranteed
When it comes to choosing trustworthy HVAC contractors in St. Paul, MN, the choice is clear: Krinkie's Heating, Air and Plumbing. From delivering dependable heating and cooling solutions to making our customers' comfort our top priority, you can count on our certified technicians to work tirelessly to help you achieve the comfortable home you crave—and the peace of mind you deserve.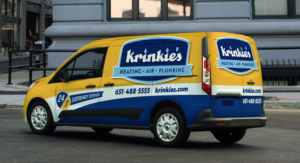 About Us
Krinkie's is on a mission to create more comfortable homes throughout Minnesota—and we are starting with yours. With our superior industry expertise and unmatched dedication to our clients' satisfaction, we are the HVAC company St. Paul residents can trust to deliver superior services, reliable products and customer-focused care always. Learn more here.
Meet Our Team
Our skilled team is comprised of dedicated and certified technicians whose quality craftsmanship and HVAC services are performed in a friendly and professional manner. So see how relying on our highly experienced crew makes attaining total home comfort a breeze.
Why Should You Choose Krinkies?
With us, complete customer satisfaction is a guarantee—but that's not the only promise our team makes to you. From prompt response time to expert servicing, choosing Krinkie's as your HVAC company certifies a more comfortable home is just a call away—no matter what.
 Our Service Areas
Based in St. Paul, Krinkie's provides Minnesota homeowners with distinguished heating, cooling and indoor air solutions. To see if your home falls under our protection, view our service areas.